What do Phins fans what to see from Ryan Tannehill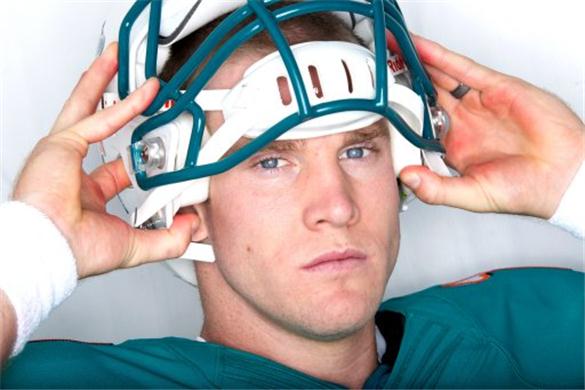 The Miami Dolphins fan based is starving for some consistent success from their team, and most importantly, they are hungry for a franchise quarterback that can dull the memory of this ongoing 17 man QB carousel ride that has commenced with Dan Marino's retirement. Hopefully number 17 is the lucky number, because on Sunday Ryan Tannehill will be the most recent QB to be handed the keys to the kingdom, and phins news fans are praying that he will hold on to them for the next decade.
With all that being said, what should football gambling fans be looking for from RT on Sunday and the remainder of this season? Being drafted 8th in the first round of the draft, just adds to the obscene amount of pressure that this young man is going to be asked to handle. So the number one thing I will be looking for from RT this season is composure. How will he handle himself when the pocket breaks down, will he wisely throw it away to avoid the sack when the team can not afford one, or will he force passes into double coverage? In crunch time, will he be a leader, and take command of the offense, or will he look like a deer in headlights? Will he scramble and run for it, when that is the best available option? After he throws an interception, will he check out for the rest of the game, and fold like a deck of cards, or will he learn from his mistakes and develop a sense of amnesia?
These are just some of the many questions that phins news fans will be able to begin to see be answered on Sunday. The key for the Miami Dolphins fan base, is patience, because he is not going to win a Super Bowl in his first game. There is going to be a lot of ups and downs, but at the end of this season, football gambling fans should have a better idea of what type of QB RT is capable of being in this league. What are some of the main things that phins news fans will be looking for from RT?

Comment on Facebook
comments