The Warrior Bush
As everyone knows, Reggie Bush was injured during the Jets game last Sunday, and as a result he did not return to the game. However, this was the coach's decision, because if Bush had a say in the matter he would have been back on the field in the second half. Joe Philbin and the rest of the coaching staff are taking a wait and see approach with Bush in determining if he is healthy enough to play against Arizona Cardinals. Whereas, Bush is taking a determined warrior approach by participating in practice yesterday, and showing coaches that he is good to go this weekend in Arizona.
One thing sports gambling fans can not deny is that Bush wants to play, and will do everything in his power to play. This is clearly something that phins news fans want to see from their best player, and their team leader. His work ethic is unmatched and I believe it is starting to trickle down to the rest of this team, because it is apparent that this year, this team has a no quit, fight until the whistle blows type attitude.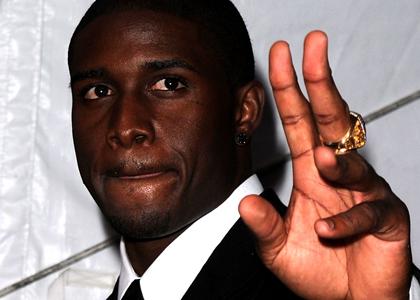 However I think the coaching staff is taking the necessary precautions, and there is no reason for Bush to play if there is even the slightest chance that his knee is still an issue. He has already had problems with this knee in the past, and there is no reason to place him in an unneeded danger. With all that being said, I have a strong feeling that Bush, is truly feeling better and will most likely play. As long as Bush can stay healthy this year, there is no reason for sports gambling fans to doubt that he will not be a top rusher in the league this year. He has been the most explosive player on the field in all three games, and even with out my pro phin biases it can be argued that he has been one of the top 3 most electrifying players at his position this year. The multi-million dollar question is do you sign Bush to an extension contract now, or wait to tackle this dilemma until after the season? What does the rest of phins news fans think about this all-important looming decision.

Comment on Facebook
comments