Remember this guy?
Before anyone thinks that this article is a shot at Ryan Tannehill or a wish to have had Chad Henne resigned, please understand that I would have RT over Henne in a heartbeat. Chad Henne stepped in yesterday for an injured Blaine Gabbert, and had probably the game of his life, and almost came up with the biggest upset of the NFL season. Henne stepped in, and completed 16 of 33 passes for 354 yards and 4 touchdowns with no interceptions. Not only that but he did it against one of the best defenses in football.
Personally I think Blaine Gabbert sucks, and Henne probably should have been starting for the Jaguars the whole time. The problem is that this is classic Henne, showing flashes of ability, and then falling apart in the 4th quarter of close games. Phins news fans have seen enough to know that this performance does not mean Henne has arrived, all it will do is get Jaguars fans excited for a few weeks, and then they will come back down to reality after he starts throw picks, and taking costly sacks.
Regardless of what Henne accomplishes in Jacksonville I would still rather have RT as my starting QB. RT seems to have better poise in the pocket, and has a better touch on the ball, but the NFL is a "what have you done for me lately league" so before this season comes to a conclusion, Phins news fans need to see RT lead a 4th quarter comeback victory, and for him to improve with his decision making skills. The sports gambling strategy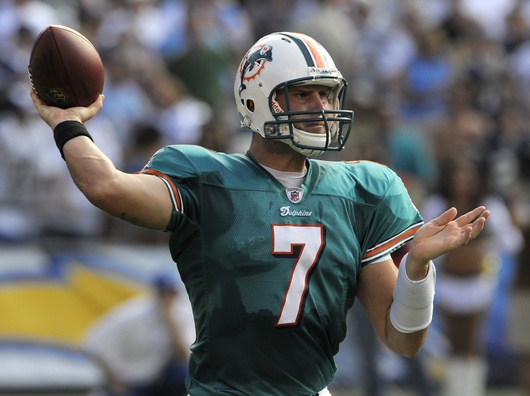 is that he can do it, however if he can't, then we could be in for an ugly de ja vu reincarnation of Robo Henne.

Comment on Facebook
comments