Now thats a Statement
With all the trash talking place before the Jets and Dolphin game, it looks like the Dolphins coaches and players let their game do the talking for them today. It was a complete team effort and by far the best and biggest victory of the season for them. It also appears the Coach Philbin and the staff know how to take advantage of the bye week to prepare their team. Once again the coaching staff out coached the other team.
I would have to say the game ball would go to unit that in the past has been a weakness, but today played out of their minds; the entire special teams unit. A blocked punt returned for a touchdown, a blocked field goal, a perfectly executed onside kick, and a very nice return on a kickoff. I truly can't remember the last time the Phins special teams played this well in a game.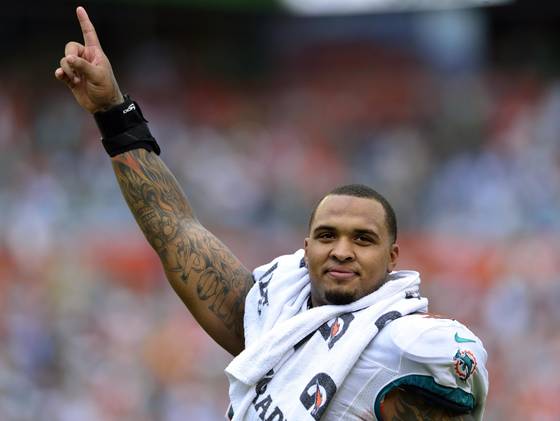 The only thing that is really concerning is the fact that RT got injured and did not return. Personally I think he probably could have returned if needed, but since the Phins quickly jumped to a 17 point lead, there was no reason to put him in any danger. He appeared to walking around the sideline during the game, and I would not be surprised to see him ready for the Colt game next week. Fortunately for the Phins, Matt Moore is probably one of the best back up QB's in the league, and if you don't believe me ask the Jets, because I'm sure they would love to have him instead of their two overrated bums that they call NFL quarterbacks. The other thing that bothered me was seeing Clyde Gates making all those catches, but regardless, I don't really see a spot for him on the Phins team this year any way.
The key for the Phins now is too not get too cocky after such a great win. The Colts are a very good team at home, and could easily be a trap game. The last few years I would have been more worried, but this team and this coaching staff appears to have a chip on their shoulders, and is really starting to play like a quality football team. Football gambling fans better not sleep on this team this year, because the Phins are going to play hard every Sunday, and will be in the Playoff conversation in the last month of the season.

Comment on Facebook
comments