Miller Time
The Miami Dolphins traded up in the 4th round of the 2012 draft so they could select Miami Hurricane running back Lamar Miller. In his limited action he has ran the ball 24 times for 133 yards, for a 5.5 average and 1 Touchdown. This is a far better yards per carry than both Reggie Bush, (4.4) and Daniel Thomas (3.4). So the million dollar question is why is he not playing more?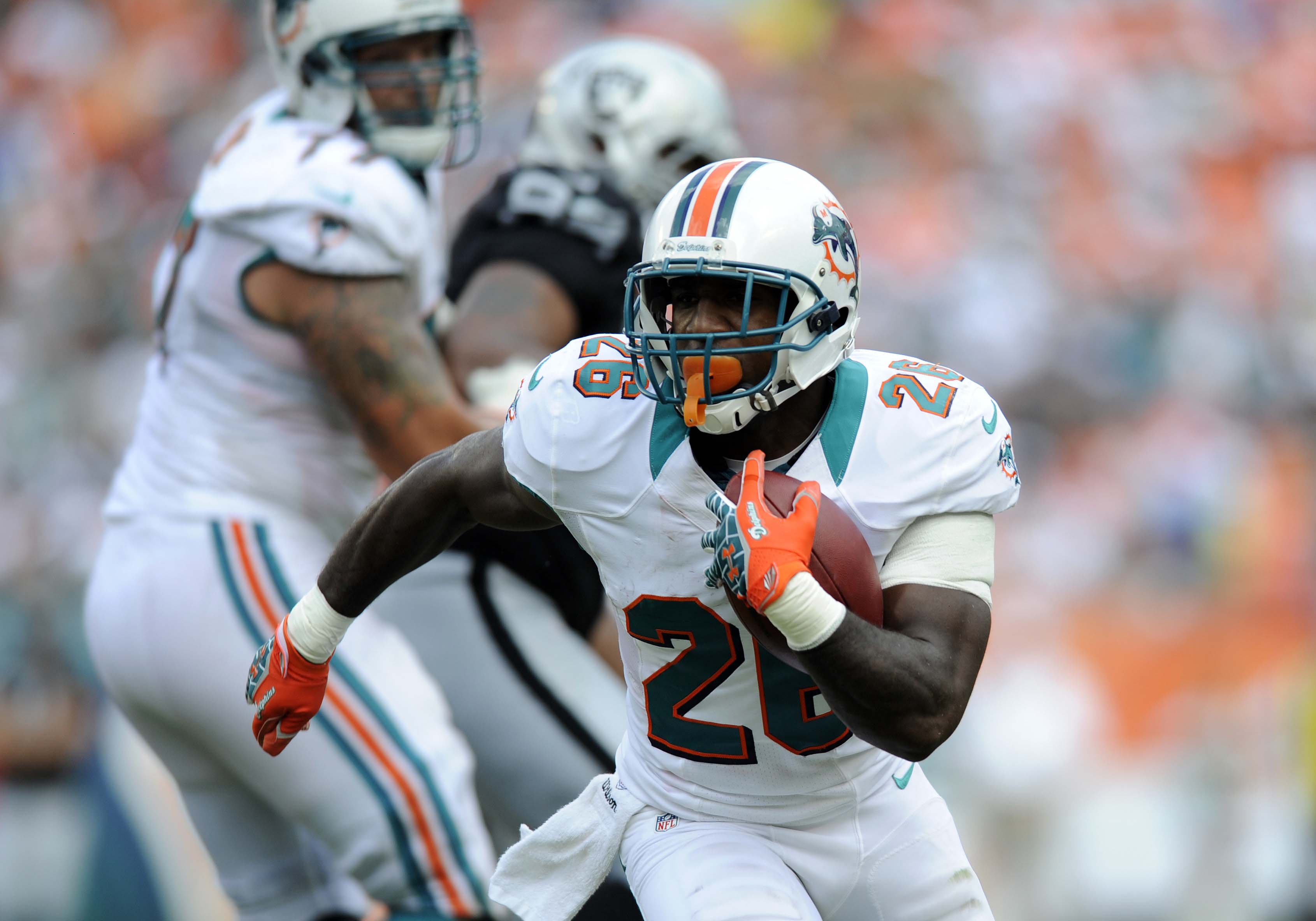 Not only is he not playing more, he is actually playing less. In the last 3 games he has received 1 carry, where he ran for 7 yards. I just don't understand. Our running game has been dormant for the last 4 games, and you would think that the coaching staff would try to find some new ways to spark some life into our rushing attack. But for some reason the spark that the Phins need appears to be sitting on the bench in the form of Lamar Miller.
Even if Miller is a liability in pass protection, he should still be in there to run the ball and catch screen passes. It is time to shake things up in the running game and get the guy with the highest yardage per rushing attempt on the field. Miller gets one carry last week against the Colts and explodes for 7 yards. So instead of being rewarded with more rushing attempts, the coaching staff decides to not let him touch the ball for the rest of the game. I truly like this coaching staff, but in regards to Miller's amount of playing time I just find myself scratching my head over why Miller is not getting a chance to perform. We traded up to draft this guy, and then every time he touches the ball he provides a spark, but for some reason the coaching staff is decreasing his responsibilities instead of increasing them. The sports betting strategy is that when the coaching staff finally realizes that Miller can be the spark to the running game that this team desperately needs, then Miller Time will prove his value.

Comment on Facebook
comments