Garrard released, and Artis Hicks placed on IR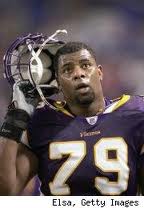 For anyone who has been following our articles on Phins News, there is no surprise that QB David Garrard was released this week before the official start of the season on Sunday. It was a numbers game in two sense of the word, one being that the Dolphins had 4 QB's on their roster, and two being that Garrard's salary of $2.75 million would have been completely guaranteed if he was on the roster after the first game. Then throw in the mix, Garrard's untimely knee injury, and Pat Devlin's steady development, and the wise sports betting strategy is that Garrard became the odd man out.
Even though this is one of the main headlines on ESPN, the more important headline for phins news fans is that starting right guard Artis Hicks was placed on injured reserve. For an offensive line that has already been porous, this is a major blow that should not be overlooked. With Jake Long banged up, and rookie Jonathan Martin still struggling at RT, the injury to their starting RG is not going to help Ryan Tannehill in his first career start on Sunday against the tenacious Texan's defense.
Football games are usually won in the trenches, and at the moment the Miami Dolphins offensive line appears to be regressing to one of the weakest units on the team. Before, the Dolphins had glaring holes in the WR, and CB positions, and now they have to add another position to the laundry list that needs to be addressed. It appears that the likely replacement for Hicks will be either John Jerry or Nate Garner. At the moment John Jerry who was the likely favorite to win the job, sat out Monday's practice with an undisclosed injury. I have a strange feeling that Jerry is going to be fine, and will win the starting job. Not only will he win the starting job, but Jerry, even though he has been inconsistent during his young career, has been a gamer when called into duty. The sports betting strategy is that if Jerry is healthy to play, this injury to Hicks may be a blessing in disguise that allows Jerry to finally step up and perform up to his potential.

Comment on Facebook
comments