Double dose of Bush and Hartline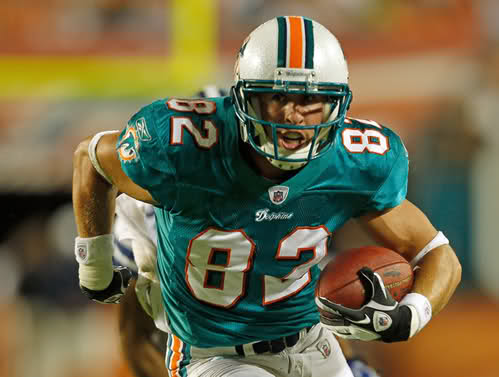 If the Dolphins are going to prove naysayers wrong this year they will obviously need to have solid play from their rookie QB Ryan Tannehill. However, in order for RT and the offense to play well they will need the support of their two biggest play makers; Reggie Bush and Brian Hartline.
It is no surprise that when Bush and Hartline have a break out game then the Dolphin's offense explodes for 35 points. Reggie Bush announced before the season that his goal was to be the league's leading rusher, and to average over 5 yards a carry. Well after two games, Bush is second in the league with 241 rushing yards and a 6.0 yards per carry average. Obviously there is plenty of season left to be played before Bush can give the "told you so's" but he is definitely letting his game do the talking. Bush has always been a very talented player, you don't win a Heisman trophy for being a nice guy. (Even though it was stripped away, he still initially won it) His one downfall has been his durability issue, and whether he was big and strong enough to run in between the tackles. Since he has arrived in Miami, he has had a chip on his shoulder, and has went about his business like he wants to prove himself to the rest of the football gambling community. He came down to South Florida, has worked like a maniac and has in the process taken on a leadership role. His confidence level is through the roof and now he is playing like a number 2 overall pick. If he can continue to stay healthy, then the rushing title will be in sight, and the Dolphins offense will be running up and down the field on teams as if it were a track meet.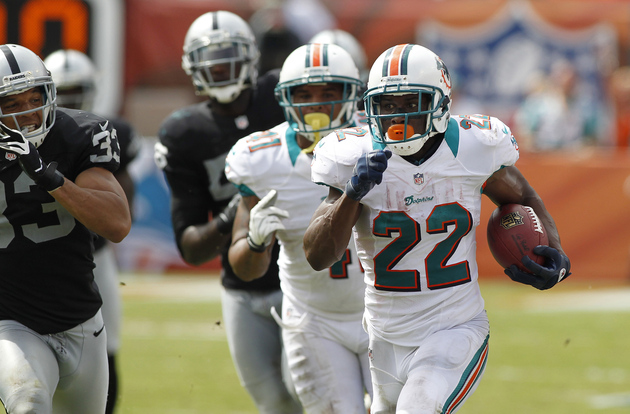 The other player who came into the season needing to step up was Brian Hartline. With the departure of Brandon Marshall, someone in the receiving corp had to step up. Many football gambling fans thought it would be Brian Hartline. He has played sparingly over the years, but whenever he is in the game, he seems to always be the one to make a big catch when the Dolphins need it most. However, he missed the entire preseason with a calf injury, and football gambling fans began to write him off, and even wonder if he would be apart of the receiving corp this season. Now after two games he is off to a blazing start with 12 catches for 161 yards and appears to be the favorite target for RT. His best statistical season was in 2010, where he caught 43 balls for 615 yards. At the moment he his on pace to blow those numbers out of the water. For those phins news fans curious to know what his final numbers would be if he continued this pace, take a look at this: 96 receptions for 1288 yards. That my friends would be a pro bowl caliber year.
So even though it may be highly unlikely that these two players continue on their torrid pace's, it is encouraging that we have two offensive weapons that have the chance to be capable of carrying our offense, and thus increasing our winning potential.

Comment on Facebook
comments