Big Joel Bitonio on the Rise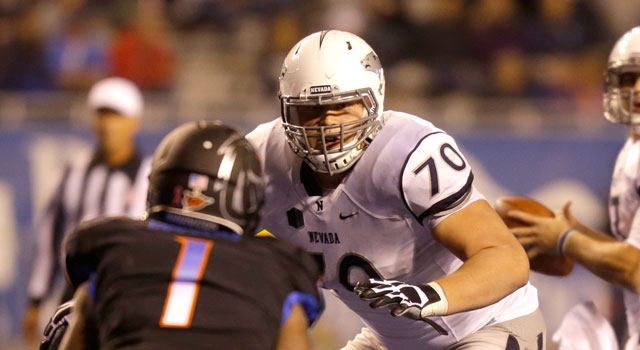 It may be boring to keep talking about offensive lineman that the Dolphins may potentially draft, but this is still clearly the biggest need on the team, and the phins still need to address it. It is very ironic that Tony Sparano, and Joel Philbin were both offensive line coaches, and neither coach has been able to get consistent, or even above average production from the offensive line. There are a lot of factors at play, but honestly I am feed up, and want to once and for all see the Dolphins have 5 guys that are going to play together all season, and have the drive and determination to want to be the best. I know that in today's NFL, a team has to have a great QB if they want to be in a consistent playoff contender, but lets not forget about the unsung heroes of the offense, which are the lineman. Most sports gambling fans will insist that if the Dolphins continue to have the same porous play from their offensive lineman this season, then they will be sitting at home for another playoff season.
One offensive lineman that has been moving up the board is 6'4" Joel Bitonio from Nevada who weighs 307 pounds. Mel Kiper actually has the Dolphins selecting Bitonio in the first round. I think that may be a bit of a reach, because most analysts actually have him projected as a 2nd or 3rd round pick. I would not mind seeing the Phins select him in the 2 round if he is still available. Another thing to note is that, the Dolphins have had Bitonio in for a workout.
Bitonio had an excellent combine and ran a fast 4.97 40, and looked very smooth in all his field drills. He did a great job run blocking, which is one of the reasons why Nevada's running back Stefphon Jefferson was second in the nation in rushing. His solid play through the year earned him a spot in the Senior Bowl, where he played well and further helped his draft status. Most sports gambling fans would say that based on his excellent run blocking ability that he should expect to be ready at Guard this upcoming season. However his impressive combine performance showed he has the ability to stay at tackle.
Comment on Facebook
comments